Hey roadies, Road bikes are designed to give you pace on the road. If you like efficient riding, it is for you. Whether it is about losing weight, recreation, or race, it will be your first choice. In style and elegance, it will always be the champion. But the fact is, most new riders don't know which road bike they should buy. This is the factor we are writing about in how to choose a road bike.
If you are also puzzled like that, I am here to help you. By reading this post, you will discover how to choose the right road bike for yourself.
What is a Road bike?
You may think, ''what the hell I am talking about!" Everyone knows "what the road bike is!"
Really?
I don't think so. You can know, but many people don't have a clear idea about road bikes!
They confuse road bikes with hybrids.
Well, road bikes have some distinct features that make them different from hybrid bikes. Let's know the characteristics of a road bike.
Speed-friendly frame:
The first and most important feature of a road bike is a frame that offers a fast riding experience. Whether it is a traditional ground parallel frame or aerodynamic frame, you will get a position that helps you ride fast. Moreover, these frames are always made of light material to experience a lightweight ride.
Drop handlebar:
Road bikes are designed for various purposes like events, races, commutes, and fitness. That's why it comes with a drop bar. A drop bar can provide you 3 different positions to get expected performance in different situations. For example, when you commute, you want a comfortable ride. Another hand, you will like to sit in an aggressive position for races. A drop bar offers both.
Skinny tires:
Always remember, road bikes are built for roads and flat surfaces. So you will get skinny tires that have less grip. It is suitable for speedy rides, but less grip offers less control on uneven roads. So, riding off-road with it is not safe.
Front fork:
Road bikes generally offer a robust front fork. It may be of composite carbon, steel, or often aluminum. However, it should have high strength and low corrosion rates so that it can bear high pressure.
No suspension:
Road bikes don't feature suspension as mountain bikes do. As it is for smooth surfaces, it doesn't need any extra comfort that a suspension offers. It is usually provided through wider tires or inbuilt features of frame or fork.
Moderate gear range:
In the matter of speed, a road bike offers an average gear range. It usually is 2 cogs in the crankset and 9 to 12 rear cassettes. That means 18-24 speed gear ranges. It allows you to paddle efficiently, both on-road and uphill.
What Type Of Road bike Do You Need?
Before learning about the types, ask yourself a question.
What do you want from your bike? Comfort or speed?
Your answer will decide which type of road bike you need. Let's check out what you are getting with different kinds.
Endurance
Road bikes are not only for races. It is getting popular in different uses too. Take endurance bikes, for example. They offer relaxed geometry, stable rides, and focus on comfort. Steady handling and comfortable upright position make it distinct from other bikes. In recent years disc brakes are very common in these bikes. Additionally, it comes with a compact drivetrain and wider tires. It helps to paddle efficiently both on-road and uphill.
Endurance bikes are often called "sportive bikes." Like the name, it is suitable for endurance and sports events.
When I am talking about comfort, you may think these bikes are slow. But trust me, you are going to get a lightweight experience with these bikes. It comes with a lighter frame and a bigger wheelset, the same as aero bikes.
When you have a tight budget, most entry-level bikes will come with the features I described above. It doesn't mean you can get high-end endurance bikes on the market. Popular bike companies offer excellent endurance bikes with premium components, of course, at a high price.
Aero
These race machines are built for speedy rides. Imagine, you can split the air and go super fast without any barrier. Well, that's impossible. You can't totally ignore the wind. But, Aero bikes come up with this idea. These bikes feature aerodynamic frames that allow you to go fast, slicing the air. Internal cable routing and hidden brakes are typical in these bikes. It means your bike is free from the wind barrier.
Without an aggressive geometry, it has a larger top tube, long stem, and higher seat tube. It offers the riders to sit in a low position. However, effortless handling and braking are exciting pros in aero bikes.
It is not wise to spend so much money on an aero bike if you just want to commute on it. As you are getting less comfortable, it's not worth it. But if you are fond of races and have pockets full of bucks, go for an aero bike. An aero bike can fulfill your temptation for the sprint.
Lightweight
Identical to aero bikes, lightweight bikes offer the same features as aero bikes. The only difference is; a light bike focuses on keeping the weight down above anything else. Suitable for fast riding experiences, these bikes are widely used for races and events. Moreover, lightweight bikes offer an all-around performance as it has developed an efficient paddling system. It happens because of its endurance-like wheelbase and lighter frame.
Many high-end lightweight road bikes are under the UCI's(Union Cycliste Internationale) minimum weight limit of 6.8kgs. Some lightweight bikes weigh about 5 kgs or less.
However, if you are looking for a performance bike, it can be the right choice.
Fitness/Recreational
Fitness or recreational bikes are focused on utility and comfort. These bikes come with robust frames and relaxed geometry. It offers a bell with it so that you can commute on busy roads. If you want a bike for fun rides or to lose weight, it's for you. For those who wish to do casual cycling or learn to ride, a fitness bike can also fulfill their need.
Gravel/Adventure
If your riding on the road is finished, let's go for a little off-road. Talking about the gravel bikes. This road bike's sibling offers the same efficiency as a road bike but is modified for going offroad. It features an endurance-like but durable frame and wider tires. Everything is for you to ride off the road with a road bike. Gravel bikes have higher bottom brackets that help you to handle uneven surfaces.
Gravel bikes are the game-changer for adventurous wild rides or mixed terrain tours.
Cyclocross
Cyclocross is identical to the gravel bike but offers more aggressive geometry. It comes with a little lower bottom bracket. With wider tires, it is perfect for ground road races.
If you want to take part in that type of event or go a little offroad, cyclocross is a good option. But, you can't handle multiple terrains for a long ride as the touring or adventure bike.
Flat Bar
Any bicycle with a flat handlebar are called a flat-bar bike. If you are confident that you don't want a drop-bar, then go for it. Flatbar can give you an upright position. That means you will get a commuter bike with the efficiency of a road bike.
Women
All of the above but for women. Women-specific road bikes are different in size and geometry. Generally, a small frame and a comfortable geometry are offered to fit a woman's physique. You will often find tweaks to the geometry. However, women's bikes are also different in color and design.
Budget
Budget is a vital factor in choosing the road bike. The performance of your bike depends on how much you want to spend. You will get the frame and components as you pay.
I have started above 500 $.
Does it mean you can't get a road bike under 500?
Not actually.
You can get a non-brand one with low-end components. But you won't get the actual performance of a road bike. If you want the real taste of a road bike, you must spend above 500. Let's see what you will get in different price ranges.
Low (500-1000 $)
This budget should be targeted for utility and recreational bikes. Durability and versatility are focused above performance in cheap bikes. Consequently, you will get a moderate gear range of 16/16/24/27 speed. That means a double or triple crankset with a 7,8 or 9-speed cassette. However, rim brakes are very common at this price, where disc brakes seem expensive.
You can get aluminum or steel for the frame and carbon for the fork. Carbon is rarely found as a full frameset at this price. I suggest you get an aluminum alloy rather than low-grade carbon. However, you will get a heavy wheelset and tires. But they can be swapped up when you feel like upgrading.
Lower Mid (1000-2000 $)
The sweet confusion you will face at this range is between aluminum and carbon. Yeah, I am talking about the frame. Both are robust and lightweight and offer high performance. But the thing is, 'other components like wheelset and groupset level change within the aluminum to carbon.' At the same price, you will get high-end components with an aluminum frame where the low ends are offered with carbon.
Now it's up to you what you want!
A high-quality frame or high-end components?
Higher Mid (2000-4000 $)
This is the budget where you can get serious race machines. Performance is the main focus here. As a result, you will find lightweight, smooth, and speedy bikes at this price. Aerodynamic tubing, an aggressive geometry, and a light wheelset can be seen. Also, premium comfort features can be added to endurance bikes.
Coming to the components, 11/12 speed cassettes with double or triple cranksets are typical at this range. Mid-level Shimano's 105 and Ultegra or SRAM Rival are the groupsets you will find. High-quality aluminum and carbon are 2 options for the frame. The carbon fork is an exciting feature you can get. However, the wheelset is lighter here and can be made of carbon fiber. You can experience efficient riding as you will get more flexible and friction-resistant tires.
High (4000-7000 $)
In this price range, you can get whatever you want. It can be the highest level of components or the lightest frame. But, when you can spend at this range, you have to choose wisely here. As you are getting any type of parts at this budget, think about your needs. The biggest question here can be the type of road bike.
Endurance, Lightweight, or Aero?
Anyways, which type you choose doesn't matter. You will get some exciting features, as I said before. Take groupsets as an example. High-end Dura-Ace, Red, and Super records will come within this price. Both manual and electric shifting is offered with them. Hydraulic disc brakes are easy to grab with this much money. High-grade carbon fiber is the element to make your bike a super light race machine.
Highest ( above 7000)
At this price point, it is hard to differentiate bikes according to their features. So, choose your road bike according to your personal preferences rather than the bike's performance.
However, at this price, you can get the best components. Electronic groupsets and hydraulic brakes are easy to grab with this budget. Frames and other parts are made of high-grade carbon here.
Anyway, I rarely find people who are spending 10000 $ for a road bike. Mostly, these are professional race bikes or customized features added.
Frame Material
The frame has a significant influence on the overall performance of a road bike. Moreover, a massive portion of your budget will be cut off for the frame. Lighter frames offer a smooth ride, where heavier frames provide longevity. So, choose which frame you want based on your need.
Steel
Long ago, steel was the prime material of a road bike. This is because of its durability and strength. However, you can find steel in some touring or commuter bikes as weight is not a fact for these bikes. But, in the case of a road bike, steel can't be a good option. It is too heavy and corrosive. You can't ride smoothly with it.
Anyway, steel is cheaper in price. It can be a good option for a daily commute or touring bike with road bike dominant features.
Aluminum
For being corrosion-resistant and lightweight, Aluminum frames are the most popular frame for road bikes. You can enjoy a smooth and light riding experience with it. Moreover, aluminum is cheaper than titanium or carbon. But it is not stiff as carbon or as durable as steel.
However, a stiff carbon fork is offered with most of the aluminum frame. A carbon fork can absorb the shock of an uneven road—most of the road bikes around 1000$ feature an aluminum frame.
Titanium
This versatile frame offers both durability and lightness. Durable as steel and light as aluminum makes it an excellent material for a bicycle frame. Moreover, it is corrosion-resistant and robust. It is rare on a road bike as it is expensive and doesn't offer stiffness as carbon.
Carbon
Carbon is the game-changer in the frame market. It is durable, corrosion-resistant, and robust material. Moreover, it is stiff and offers a smooth and vibration-free riding experience. In a sentence, everything you want from a road bike. However, you can get a carbon frame on a mid to high-budget road bike. That means carbon has different grades. You must be careful about which class of carbon you are getting on the frame.
Correct Size
The correct size of the road bike is crucial. Because the wrong size can lead you to discomfort and injuries. Moreover, you can't get the expected performance with the wrong sized bike.
Bike size refers to the length of the seat tube. It is actually the distance (in centimeter) from the bottom bracket's center to the seat tube's head.
Now the question is,'' how can I know my correct bike size?"
Well, it is difficult to answer. Why? Because I don't know which geometry you prefer. We all know that a road bike's size changes with the rider's height. But, different geometry demands different sizes for the same rider.
Honesty, no one knows your accurate bike size except you. So, what to do?
Firstly, follow the size chart. It can't give you a 100% accurate size. But you can get an approximate measure that really suits you. Know your height and inseam length, and check out your bike manufacturer's size chart.
You can check our How To Choose Bike Size in 10 Minutes post to get a clear idea.
If you are still confused, seek help from a nearby bike shop. They will help you to choose the right size. If you are buying the bike from a shop, adjust the seat and handlebar from them if needed.
Take consultancy from bike fitting experts. If it doesn't work yet, listen to your body. Choose the road bike, which is really comfortable for you.
Key Components
A road bike's performance also depends on the components of the cycle. Key elements refer to these parts:
Groupset (crankset, rear cassette, chain, derailleurs, brakes, gears shifter)
Wheels (rims, hubs, spokes, tires)
Other (seat, seat post, handlebar)
Groupset
Groupsets are often called the components. However, the groupset is a set of matching elements that are involved in running the drivetrain. It is actually the prime factor in how the bike will perform. Road bikes offer different levels of groupsets that favor various intended uses. Shimano and SRAM are the two biggest competitors in the groupset market. Let's check them out.
| | | |
| --- | --- | --- |
| Use for | Shimano Model | SRAM Models |
| Entry-level Race | Sora | |
| Utility Purpose | Tiagra | Apex |
| Amateur Race | 105 | Rival |
| Professional Race | Ultegra | Force |
| Elite Race | Dura-Ace | Red |
Crankset & Gear
Crankset and gear do the job of power transmission. When you paddle, your body energy transfers to the crankset. Then it transmits to the rear cassette via chain and rotates the rear wheel.
However, road bikes offer three types of crankset. Triple, double, and compact. It means the number of chainrings and teeth. Let me explain.
A triple crankset offers three chainrings. It usually pairs with a 9-speed cassette and provides a high gear range of 27. However, it is suitable for entry-level or beginners.
Compact and Double cranksets offer two chainrings. It generally pairs with a 10-speed cassette. Suitable for a performance bike, the double crankset has more teeth than the compact. Fewer teeth featured compact cranksets perform well on recreational or daily rides.
| | | | | |
| --- | --- | --- | --- | --- |
| Crankset | Chainring Teeth | Cassette | Speed | Use for |
| Triple | 50/39/30 | 9 Speed | 27 | Entry-level Race |
| Compact | 50/34 | 10 Speed | 20 | Utility and Recreation |
| Double | 53/39 | 10 Speed | 20 | Performance |
Brake Lever & Gear Shifter
If you can't shift gear smoothly and brake quickly, it will be a disappointment for you. Here we come to the lever and shifter. Earlier, there was an individual shifting and braking system. But, in the modern age, these systems get integrated. I am talking about the brake lever shifter combo. Riding gets easy and safe with this feature.
However, if you can manage a good grip with the handlebar, an integrated brake lever shifter can be the right choice. Shimano offers this kind of feature with many road bikes. If you have a smaller hand and it's difficult for you to reach the lever, don't go for it. Both Shimano and SRAM offer individual braking and shifting system.
Anyway, each rider has their personal preference and comfort zone. Choose what ensures your ease and comfort.
Paddles
When we are talking about road bike paddles, one question comes forward. Clipless or flat?
Well, road bikes usually come without paddles. You will need to buy it separately. It can seem weird. But, it is like this so that you can install paddles according to your need and purpose. For example, flat paddles are lighter than clipless paddles. More lightweight paddles are suitable for comfort, where clipless are essential for professional cycling.
Moreover, clipless paddles demand matching shoes. It is a reason why road bikes don't come with paddles. You can buy matching shoes and paddles after purchasing the bike.
However, cleats are not the only factor that affects the total weight of paddles. Costly paddles are lighter than cheap paddles. You will get as you spend.
Brakes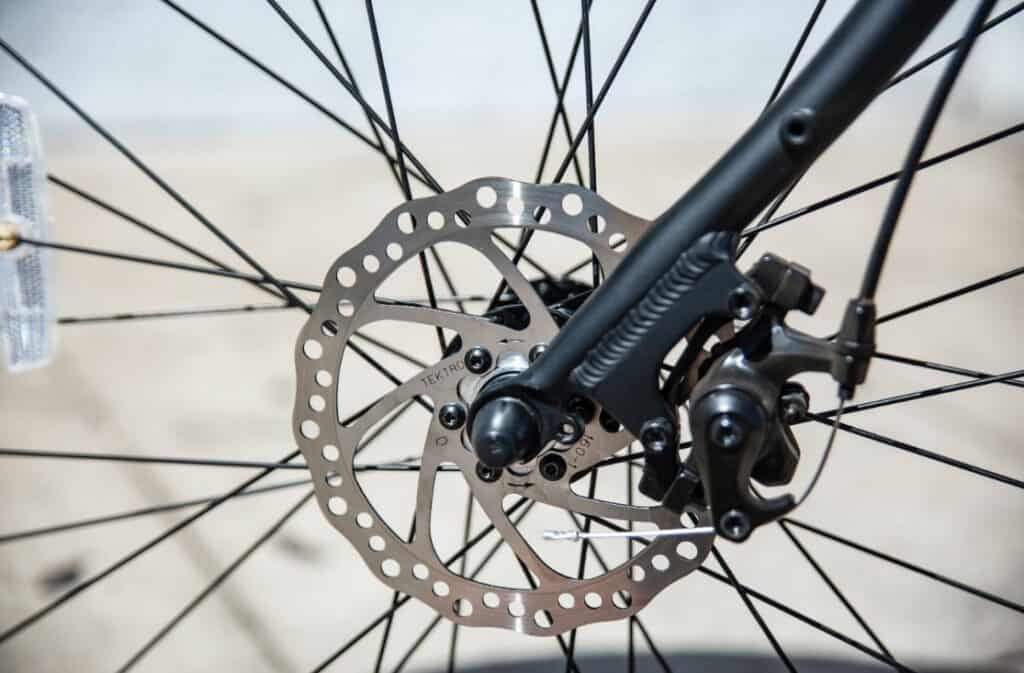 Rim or Disc?
According to a popular myth, disc brakes are only for mountain bikes.
So, what left for the road bikes? Rim brakes!
I am going to take you out of this kind of thought.
Throughout the post, I have mentioned many times that in the modern age, road bikes are not only for on-road riding. Recently, the latest categories of road bikes like endurance and gravel have come to the limelight. They are demanding disc brakes. Why don't they?
Disc brakes offer excellent stoppage power and incredible control off-road. Moreover, it is weather-resistant. No matter it's rainy or muddy trail, disc brakes perform like a winner. The rim brake's performance is not as versatile as the disc.
Anyways, for other considerations, disc brakes are more expensive than rim brakes. Rim brakes demand less cost to maintain. Other hand, disc brakes are prohibited for road races in many countries due to national federation regulations.
Consider your type of road bike and the purpose of riding, then choose wisely!
Wheels
Wheels have a significant influence on the speed of the bike. Moreover, it is a massive portion of the total weight of a bicycle. So, it affects the whole performance too. So wheels can influence these crucial factors.
Total weight of the bike
Overall performance
Ride Quality
Let me explain further. A lightweight wheel can provide aerodynamic rides. Aero bikes usually demand smooth and speedy rides where a lightweight wheel can be a plus point. Besides this, the wheel's design is also a parameter of how much wind resistance you will get. On the other hand, heavy wheels can favor adventure or touring bikes. It is suitable for daily riders who want long durability.
Tires
When you think of a road bike, a thin skinny tire will come to mind first. But, road bikes now have various utility and purpose. So, wider tires are nowadays common on a road bike. Why?
A wider tire has more handling property. Endurance and recreational bikes often feature wider tires so that you can handle any kind of terrain. Everyone wants versatility on their bike. So, it is now easy to find this kind of tire on road bikes. However, it favors the beginner and entry-level sports freak.
But, when you are a professional or amateur cyclist and participate in road races, thin tires are a must. It has less grip on the road and offers a smoother, faster ride.
Bonus: 5 tips for buying a road bike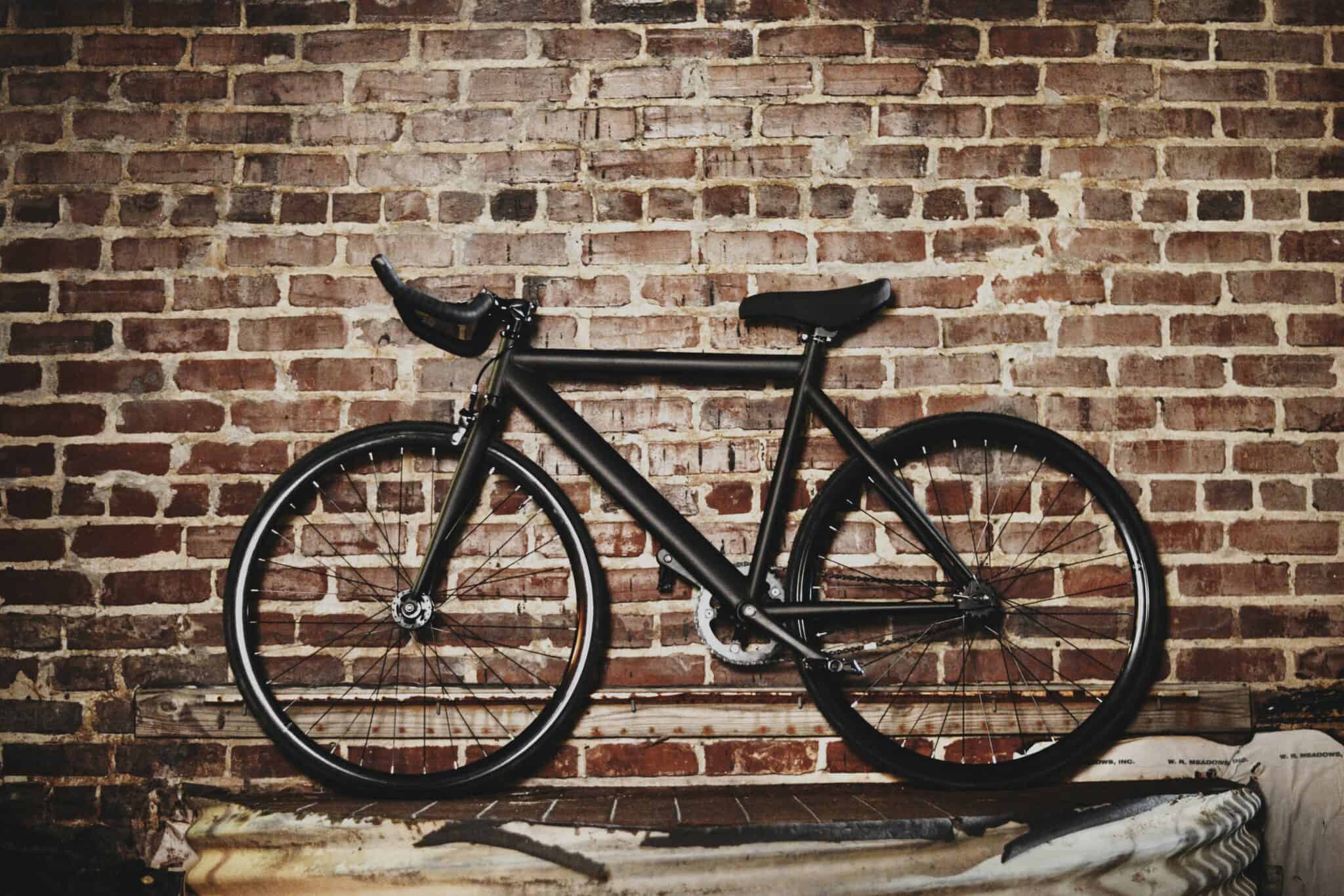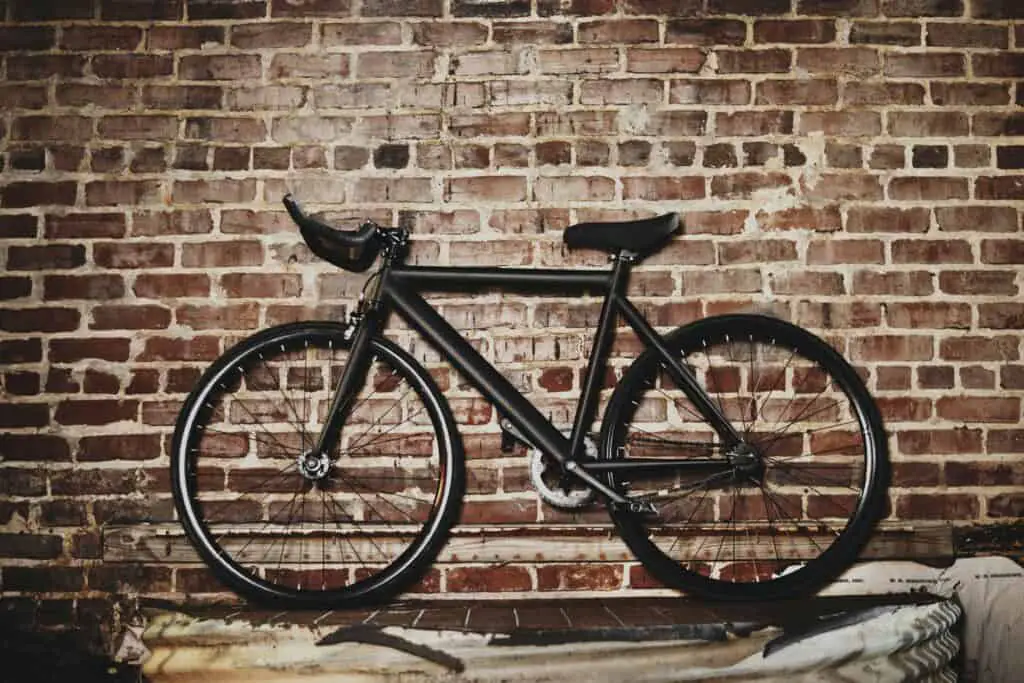 Bargain:
If you are planning to buy a bike, don't hurry. Know which time is best for getting a road bike. Coupons and discounts are offered on different occasions throughout the year. You can grab the best deal on those chances.
At the end of the fiscal year, storekeepers try to clear the previous year's stock. So, it can be an opportunity to get bikes at discounts.
Same thing you can see at the start of the year when the latest models of bikes come to the market. For marketing or promotional purpose, bikes get available at great prices.
When you buy a bike online, it will be much more fun. As the supply chain gets shorten, it becomes less expensive. Moreover, there are more options and choices online. Special discounts are offered on different occasions like Christmas, Black Friday, Valentine's Day, 11-11 Single day, and many more.
Test ride
There are many deals on bikes but a few to test unless it's from physical shops. If you get a chance to have test rides do what I am suggesting.
Firstly, get consultancy from a specialist and make a shortlist of 3 or 4 road bikes. Ride each bike for 15 to 20 minutes. Bikes with similar components and features can feel different while riding. If you prefer gravel or endurance bikes, try multiple terrains with it. By this, you can understand if you are getting the expected performance or not!
Ensure Fit
Frame size is the most critical factor of the bike's fit. Besides, the saddle and handlebar may need adjustment for a comfortable ride. If you are buying the bike from a store, make a deal with them. The agreement must include bike-fitting service and fine-tuning. By this, you can get the bike ride- ready at less cost.
Save Money
I have seen many people buying high-end bikes who have basic cycling knowledge. My suggestion for beginners and amateurs, don't waste money buying expensive bikes. Learn cycling step by step and then go for high-featured bikes. Moreover, you need to maintain the bike and update some parts after a time. So, it is wise to save some money. By this, you can make the best use of bucks.
Buy Accessories
Upgradation is not the only reason to save money. When you are buying a road bike, you will need some accessories for it. Safety is very crucial while cycling on the road. For this, you will need a helmet, gloves, and shoes. If you want to cut off your maintenance cost, you will need repairing kits, pumps, and toolboxes. For long-distance rides, cycling shorts, a jersey, and a water bottle is a must.